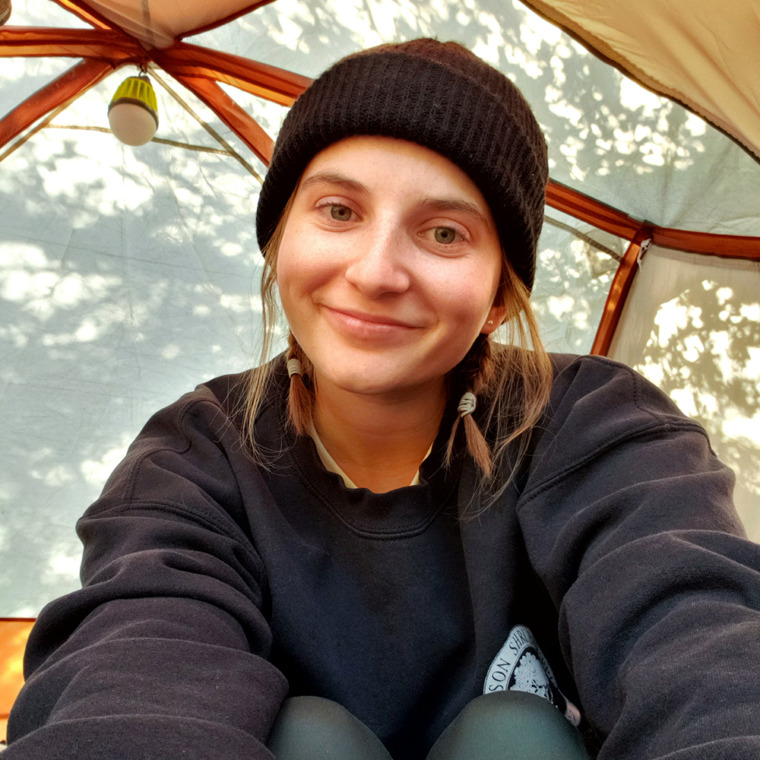 Makayla Dempsey
Educator
Brief info
Makayla's (she/hers) passion for the natural world was harbored during her time at the University of Oregon where she earned her BS degree in Environmental Studies, with a focus on Sustainable Design and Social Sciences. She grew up spending much of her time outdoors in and around Los Angeles, but it was the magical old-growth forests of Oregon that truly sparked her interest in becoming a steward for the natural world. With this newfound lens of appreciation and wonder for the environment, Makayla is very excited to revel in her curiosity and explore everything LA has to offer.
Throughout her time in school, Makayla enjoyed volunteering at a local farm, participated in a climate justice organization on campus, and taught kids about forest ecology through place-based learning at H.J. Andrews Experimental Forest. Through these activities Makayla learned sustainable practices and essential farming skills, worked on a campaign to fight against unsustainable logging projects, and helped students build a connection to the outdoors.
After being back in Los Angeles, Makayla volunteered at Descanso Gardens, working in their horticulture and plant propagation sector where she conducted various plant maintenance tasks and tended to seedlings, preparing them to be showcased in the garden. In her free time, Makayla loves to bask in the sun, swim in any body of water, crochet, learn about native plants, practice yoga, and spend time with her friends and family.
She finds great joy in exploring new and familiar outdoor spaces, and hopes to help instill this appreciation for the natural world amongst the HAWKs LA community.