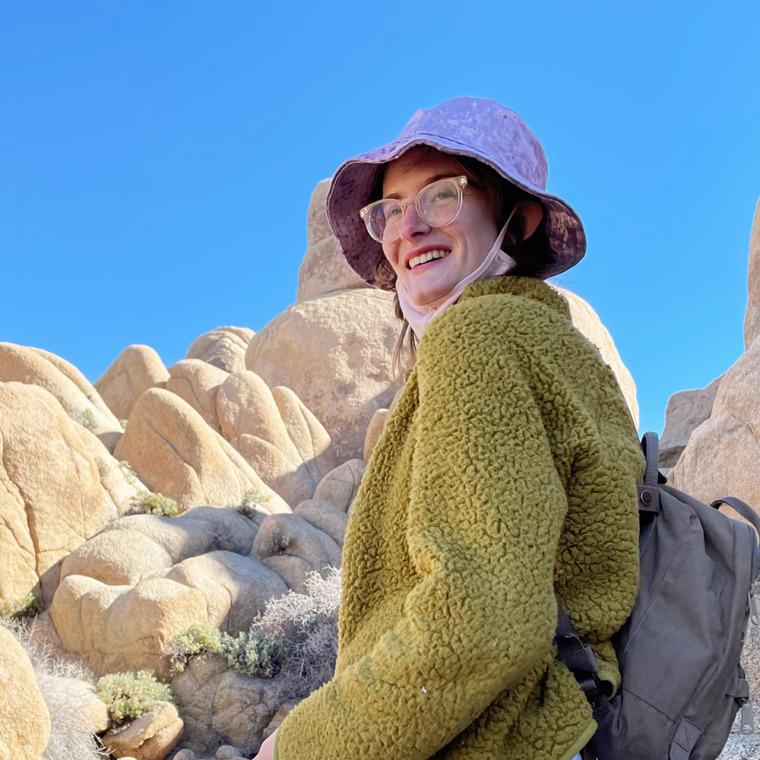 Kathryn "Kat" Simmons
Educator
Brief info
Kat is never afraid to get her hands dirty, she would often be found making potions in the dirt and catching tadpoles during recess at school. With an experiential understanding of how important it is to develop a special relationship with the Earth and the environment that surrounds us, Kat utilizes her enthusiasm to foster a contagious sense of excitement toward learning about California's incredible flora and fauna in a fun and exciting way.
In high school, she took special interest in Marine Biology, later attending school for Coastal Environmental Science at Louisiana State University, where she led studies surrounding marine life and the impacts humanity has had on the ocean. After college, she spent time exploring the great state of Tennessee and began hiking and surveying the Smokey Mountains.
While finding great joy exploring The Smokeys, she eventually set her sights on the great state of California! Shortly after landing in Los Angeles, Kat began her journey in behavioral therapy. Working primarily with neurodivergent children and teens, she wanted to inspire her students to learn more independently and feel comfortable in an outdoor setting. When she discovered HAWKS, it felt like a perfect fit.
Kat is elated to continue hiking, learning, and making a positive impact in her community with Hawks. When Kat is not exploring on the trails, she is going on her daily walks with her husband, observing interesting insects and birds, finding good eats in the San Gabriel Valley, catching the best concerts and movies, hanging with her cats, and making art.
Kat is excited to help instill an enthusiastic and curious appreciation and love of the natural world for future generations to come.