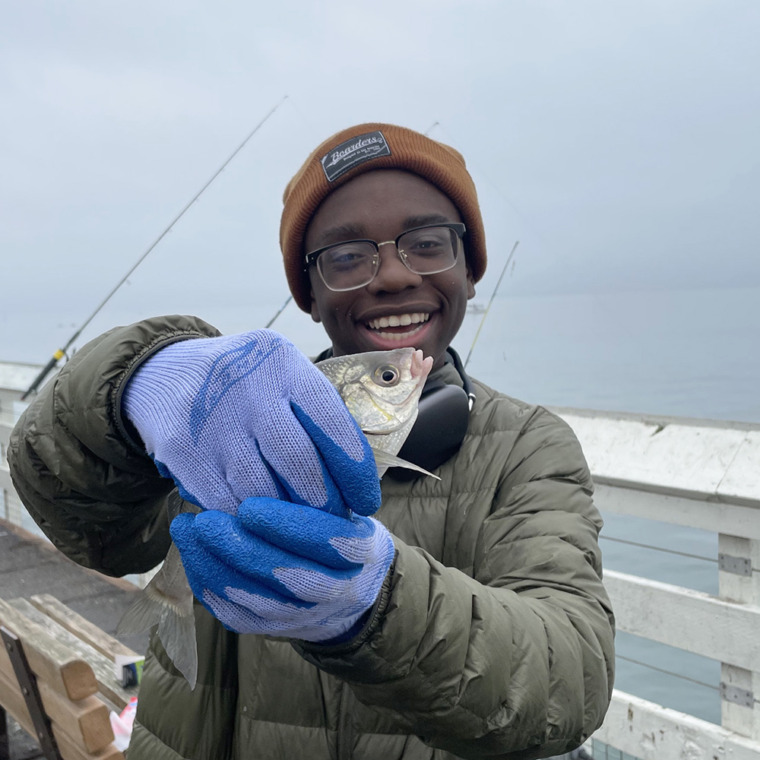 Jayden Samuels
Educator
Brief info
Jayden (he/him) has always loved nature. As a child, Jayden read countless books and magazines on animals and the diversity of Earth's ecosystems. This love led Jayden to his past institution —the North Hollywood High School Zoology Magnet, located at the LA Zoo, where he learned all about animals, taking courses like Zoology, Animal Behavior, and Animal Husbandry. Here, he learned that he had a love for all animals but very specifically had a bias towards birds. This bias has led Jayden to attend the University of California, Santa Cruz, where Jayden is in currently progress to study to become an ornithologist.
Jayden has been able to share this love of birds with many others, doing birding presentations for the likes of St. James Episcopal School and Santa Barbara Audubon—-echoed by the Santa Barbara Natural History Museum. In his niche, Jayden has observed a lack of people of color in the birding community and the outdoors as a whole and has made it a part of his personal mission to spread awareness and bring more POC into the space. This mission led Jayden to be featured in a piece by the Los Angeles Times on Black birders and their presence in Los Angeles.
Jayden is ecstatic to be a part of the HAWKS team and brings a huge part of his birding knowledge with him to share with the kids. When Jayden isn't working with HAWKS or Birding, he finds himself doing photography of all sorts, biking, and fishing. Jayden's goal of creating an environment for whoever, no matter what race, color, or creed one might be, deeply aligns with HAWKS LA's goal to create an accessible, accepting place for kids to experience the outdoors.