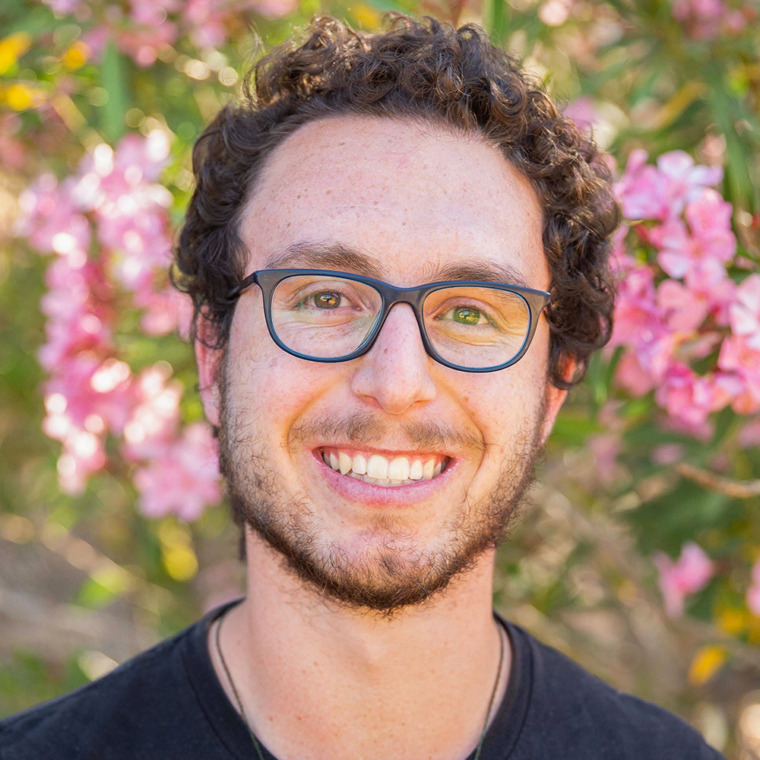 Jacob Walker
Director of Field Operations
Brief info
With his background in storytelling, education, and community organizing, Jacob (he/him/his) is excited to introduce students to the natural beauty of Los Angeles County!
Growing up, Jacob always had a passion for the outdoors. Weekends were spent hiking in the Santa Monica Mountains, going to Park Ranger talks, and gardening with his family. In college, Jacob studied film but volunteered as a Community Garden Coordinator and Mindfulness Club representative. After college, Jacob spent a summer working abroad on a coexistence community farm, picking vegetables, herding goats, and teaching English. Inspired by these experiences, Jacob decided to switch careers and move into education. For the last few years, Jacob has worked as an Outdoor Educator.
In his free time, Jacob likes learning about native plants (his favorite is Sticky Monkeyflower), making documentaries, writing fiction, and camping! He is excited to be a part of HAWKs LA because he is passionate about cultivating creativity, helping students learn outside of the traditional classroom environment, and instilling a sense of wonder about the natural world!