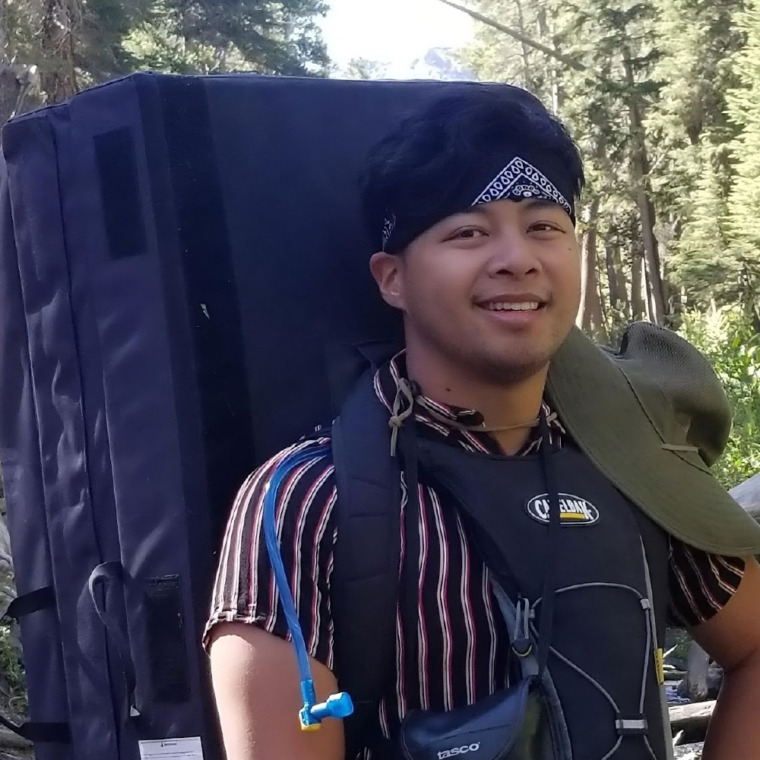 Dominic Kyle Ypil
Educator
Brief info
With a deep-rooted connection to Los Angeles and extensive outdoor experience, Dominic brings a wealth of knowledge about the local area.
His lifelong curiosity about the natural world was sparked at the age of 7 when he first laid eyes on the ocean, setting him on a path of exploration and understanding. Dominic holds a degree in Biological Sciences from the University of California Santa Barbara and is slated to begin a graduate position at Moss Landing Marine Laboratories this Fall.
Dominic has actively fostered children's development through organizations such as Waterworks Aquatics, where he ensured their safety and growth as a lifeguard and instructor. He also organized events for children at Pasadena City College and served as an after school mentor at SciTrek, where he skillfully facilitated and educated students K-12.
In addition to mentoring, Dominic enjoys hobbies like camping, wrestling, diving, and baking. Currently, he is teaching his cat Coco to embrace the outdoors. Dominic is passionate about nurturing young minds and inspiring their environmental passions while promoting scientific thinking.
Join Dominic at HAWKs LA as he guides and empowers bright young minds, fostering a love for the environment and encouraging future environmentally conscious leaders.