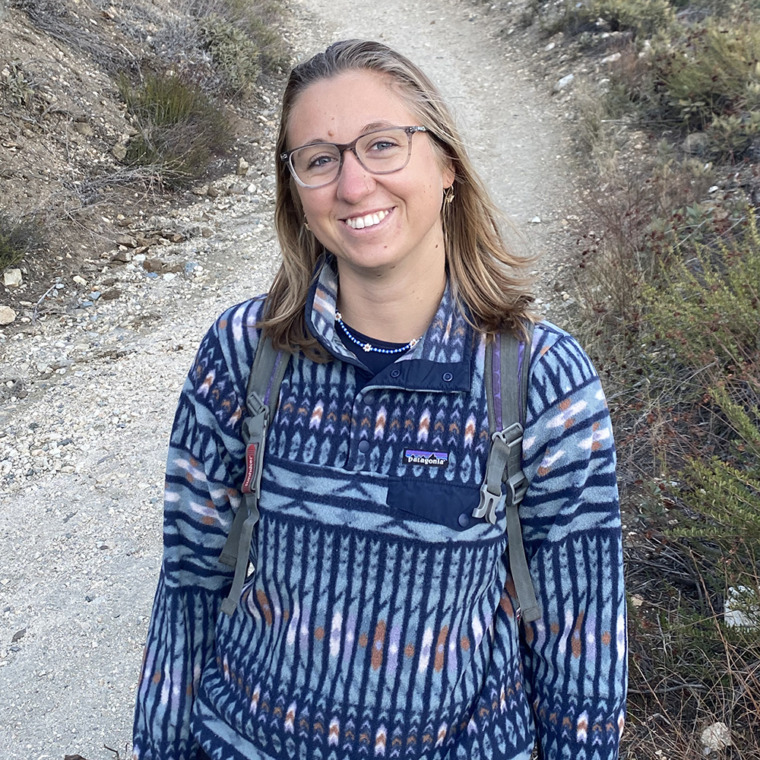 Colette Bartel
Educator & Community Outreach Manager
Brief info
When Colette (she/her) graduated from USC with a degree in Environmental Science and Education, all she knew for certain was that she wanted to make a positive impact on the environment, and that she loved to teach. How convenient that HAWKs LA combines both of those passions. (:
Colette grew up hiking in the San Gabriel Mountains, and it was animals that first drove her need to help save the environment. Animals of all kinds were her best friends growing up, and as soon as she was old enough she became an animal rights activist. This soon led into environmental activism, and her first job out of college was as an organizer for a solar energy organization.
Colette quickly learned that her favorite part of activism was working with the youngest volunteers, the kids who shared their wonder and determination, inspiring everyone to go outside, have fun, and make a difference. In college, she learned to teach in outdoor classrooms with organizations like the Garden School Foundation and Food Forward, and saw what an impact having those personal connections and experiences with nature can have.
Colette is so excited to keep hiking, learning, and exploring with HAWKs. When she's not on the trails, she's teaching garden classes at elementary schools around the city with Enrich LA. In her indoor time, she is creating art, hanging out with her Guinea pigs, and jamming out to music.
HAWKs is for everyone, and Colette is excited to continue to grow and learn with the students, prioritizing environmental justice, equity, individualism, and FUN in every lesson and hike.